LATEST ISSUE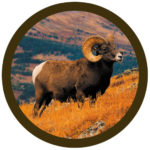 On 3 March 2023, the UNPA continues its Endangered Species stamp series with the issuance of 12 stamps.
This year, the Convention on International Trade in Endangered Species of Wild Fauna and Flora (CITES) celebrates its fiftieth anniversary. To mark this occasion, the UNPA is featuring species of flora and fauna that are conservation success stories.
CITES is an international agreement between Governments that sets rules for international trade in wildlife. The Convention regulates international trade in more than 38,000 species of wild animals and plants. Its purpose is to ensure that this trade is legal, sustainable, and traceable, to ensure that the international trade in specimens of wild animals or plants does not threaten their survival.